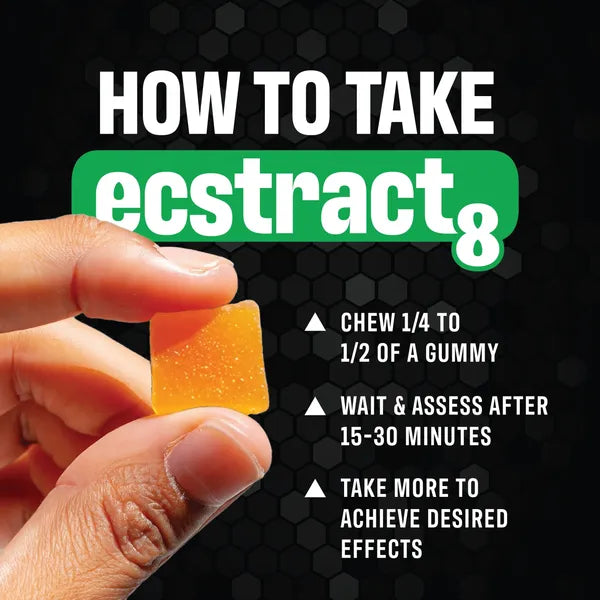 What is Delta 8 + 9
Delta 8 and Delta 9 are two different types of THC (tetrahydrocannabinol), the psychoactive compound found in cannabis. While Delta 9 is the most well-known and abundant form of THC, Delta 8 is gaining popularity for its unique properties.
Benefits of Ecstract 8
1. Relaxation and Stress Relief
2. Pain Management
3. Improved Sleep
4. Enhanced Focus and Clarity
5. Appetite Stimulation with appetite loss due to medical conditions or treatments.
Hear What Our Satisfied Customers Have to Say!
Work great for sleep!

I took a full one and it was way too much. Half was perfect. Honestly the price is not too bad considering I just got a bag of 10 for $40 in a store

Katrina D ⭐⭐⭐⭐⭐

Great product

Great product for a little relaxation. Definitely recommend.

Rebecca Morgan ⭐⭐⭐⭐⭐

Tasty and Works Well

I struggle from chronic joint pain and have found these gummies to be a natural alternative to pain relief.

Frank Hodgson ⭐⭐⭐⭐⭐